Introduction
The Petworth Society uses AtoM to publish our archived materials. AtoM is a web application designed specifically for the viewing and management of archives and can be viewed in any modern web browser.
To access AtoM please click on the 'View Magazine Archive' link in the menu at the top of the page.
The Archival Description
Central to the AtoM system are the "archival description(s)". As the name suggests, these are broad descriptions of the archive's contents.
One of the easiest ways to get to the archival descriptions is from the BROWSE button at the top of the page (see screenshot below). Click on the BROWSE button and select ARCHIVAL DESCRIPTIONS from the pull down menu.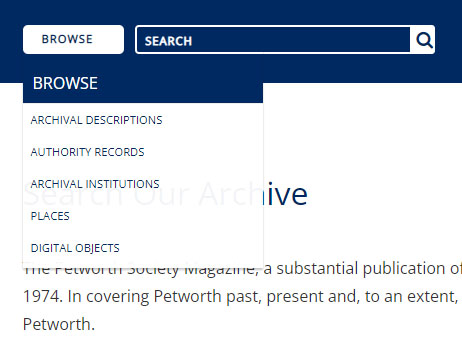 The archival descriptions page can be seen below. This page provides top-level access to each of the different sections of the archive. We can look at all the archived copies of the Petworth Society magazine by clicking on the first item in the list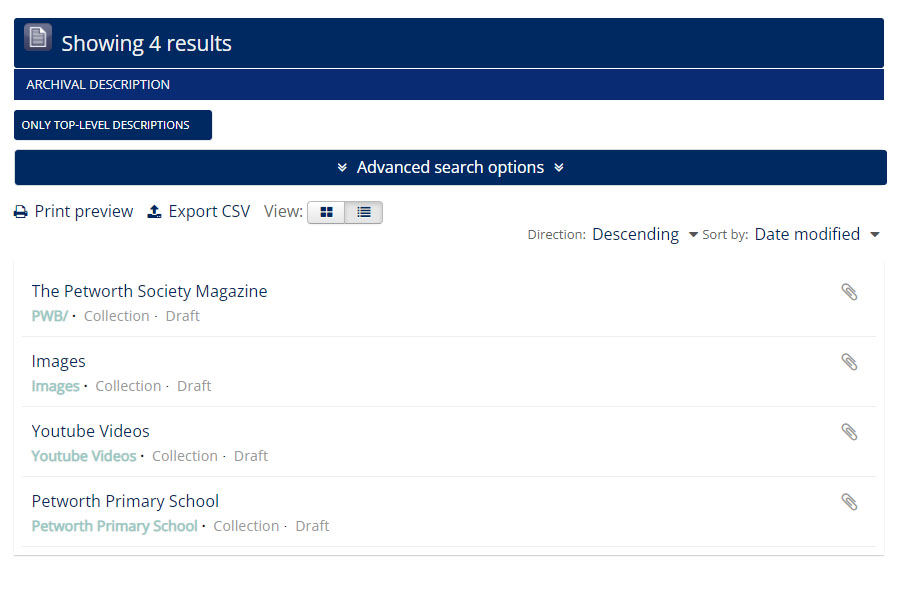 This brings up a list of all the magazines in the archive: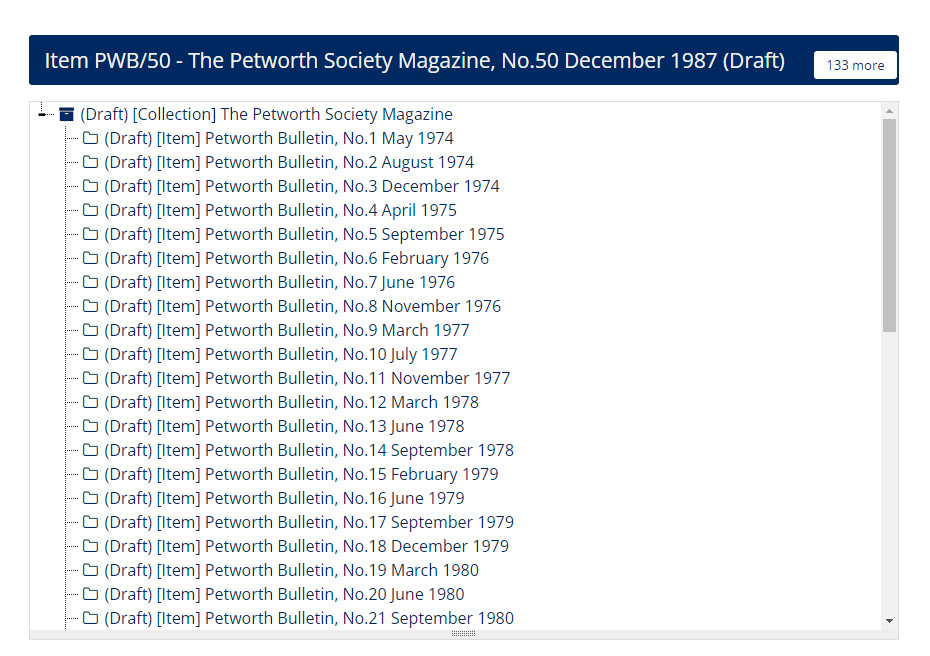 You can now select which magazine interests you by clicking on the link. Doing this will bring up the magazine's overarching details in the area below the magazine list.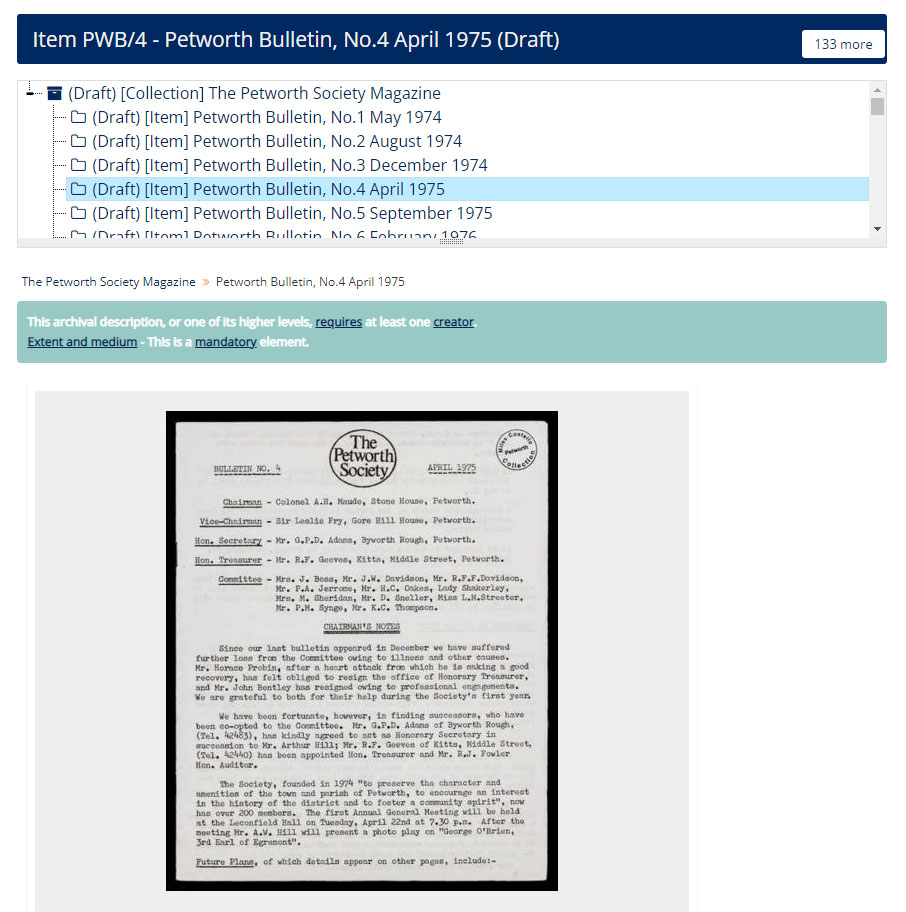 Now, simply click on the image displayed below the magazine list. Doing so will present you with the magazine as shown below: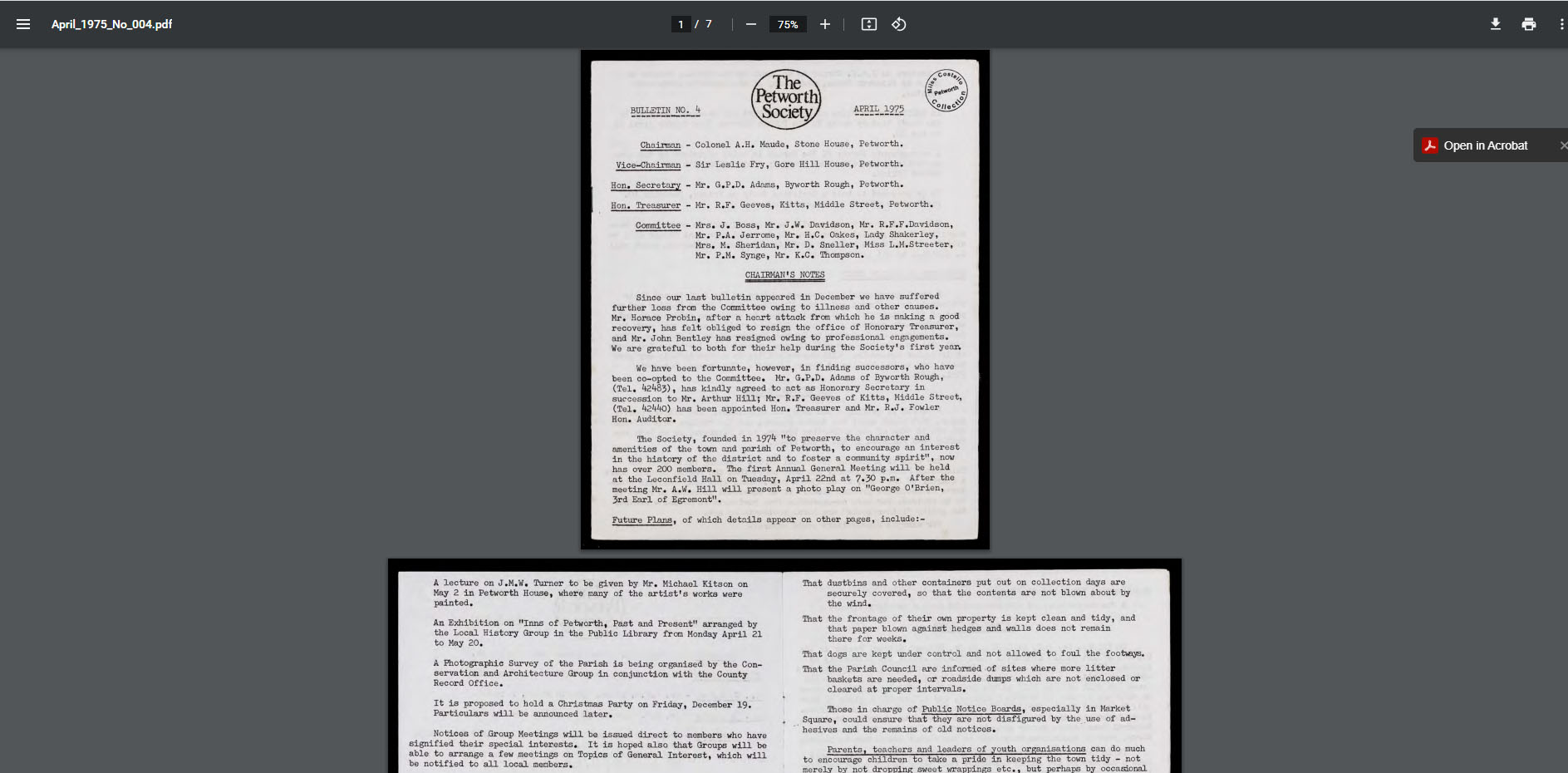 Searching the Magazine Text
It may be that you're searching for a reference to a specific term or individual. Searching each magazine individually would be quite a task. Fortunately, AtoM has that covered. In the first instance you should make use of the search box at the top of the page. The chairman of the Petworth Society in the 1970s was a Colonel Alan Maude. Let's try searching for him:

Entering his surname and clicking the search icon brings up a list of all items in the archive which contain his name: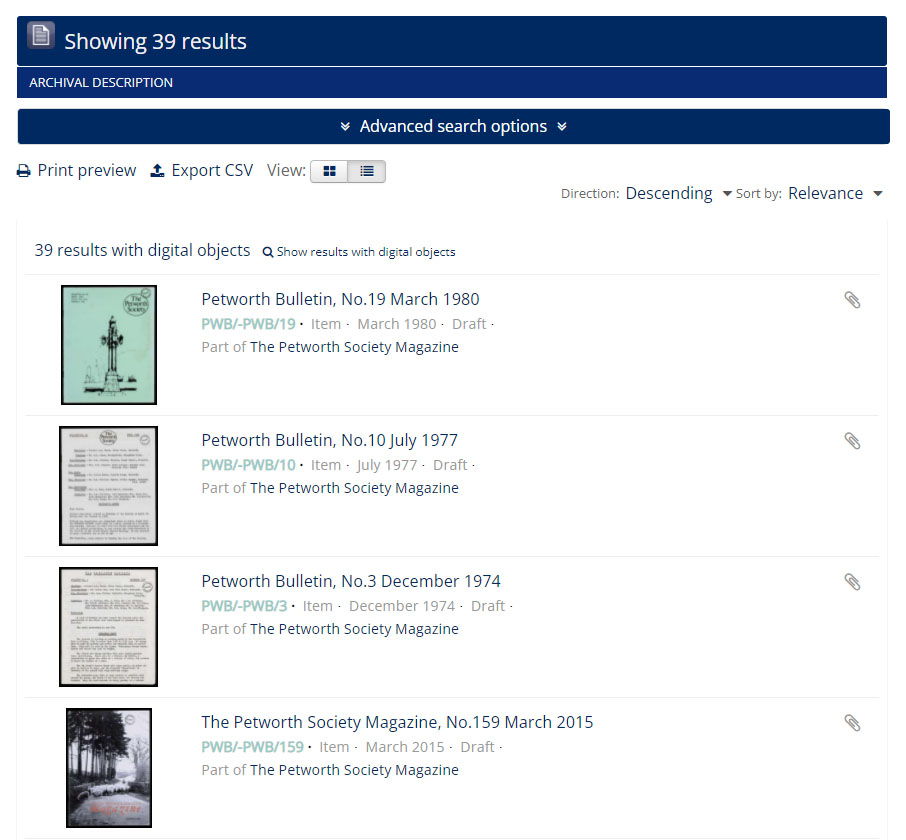 Now, we can go into any of those magazines by clicking on the link, clicking on the banner image as we did when searching archival descriptions and pressing [ctrl] + f on our keyboard to search in that particular volume: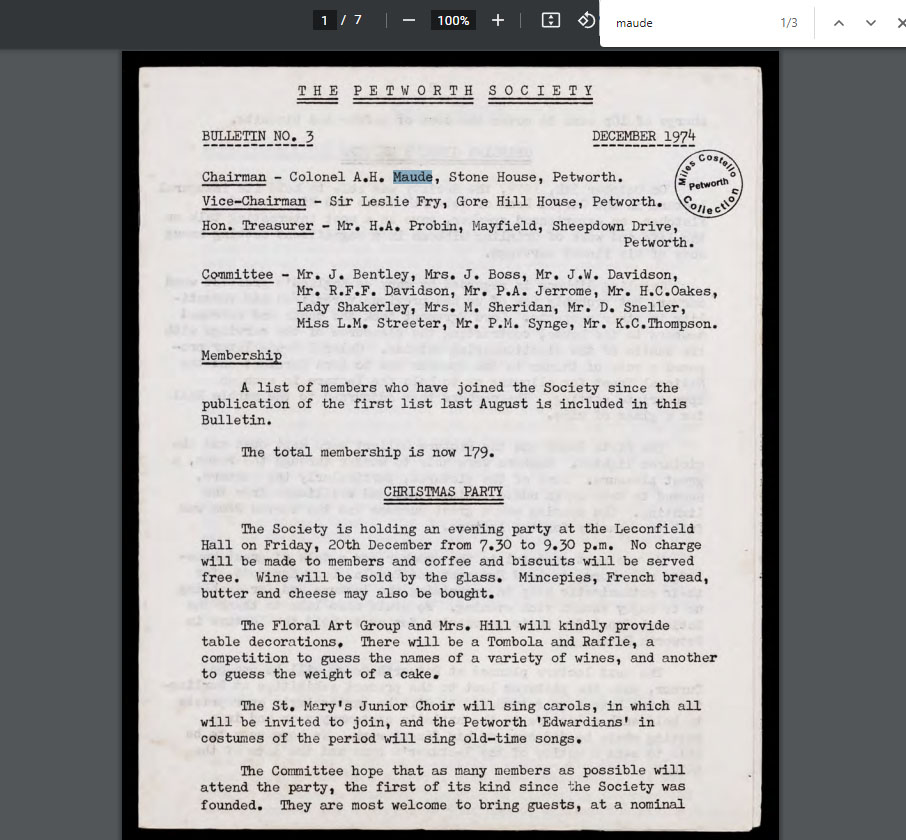 As the image shows, references to 'Maude' are highlighted in the magazine text.